*Important Note for ALL recipes on this page …
Dairy sensitivities can range from mild and based on accumulation (e.g. can only handle x amount of dairy each day before noticing symptoms) to severely anaphalactic (hives, blocked airways, vomiting etc. – even from skin-on-skin with just the tiniest amount of ghee!). Many of my recipes use organic butter or ghee as a cooking fat, due to their delicious flavour and fat-soluble vitamin content. Both butter and ghee are low in lactose and casein (the two most researched allergens in dairy) and, provided that they are organic, won't contain nasty chemicals such as herbicides and pesticides (sprayed on the grasses that cows eat).
However "low" doesn't mean "no" and for this reason, if you or the person you are cooking for doesn't fare well with even trace amounts of dairy, because of issues with lactose, casein or even some other constituent in dairy products that your health-care provider is yet to determine, please use the swaps indicated in brackets below.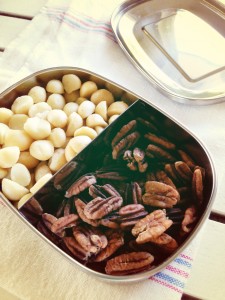 Breads, Cakes and Muffins
Almond 'Flour' Bread (use all coconut oil, no butter)
Almond and Walnut 'Flour' Bread (use all coconut oil, no butter)
Apple and Cinnamon "Crumble" Muffins
Banana Muffins (stick with the tallow or use coconut oil instead, don't use the optional ghee/butter)
Banana Mug Cake and/or Pancakes (fry in coconut or macadamia oil, not ghee or butter)
Carrot Cake (use coconut oil instead of butter)
Carrot Cupcakes (use coconut oil instead of butter)
Childhood Choccie Chip Muffins (use coconut oil, tallow or melted raw cacao butter in place of actual butter)
Chocolate Mud Cake (swap yoghurt for coconut yoghurt/cream)
Chocolate Mug Cake (dairy-free if yoghurt is swapped for coconut yoghurt/cream)
Crepes (use a dairy-free "mylk" option and omit butter for coconut oil)
Damn Fine Date Loaf (use coconut oil option given)
Double Chocolate Chip Cupcakes
Extremely Keto Friendly Muffins (nut free)
GAPS muffins (use all coconut oil, no butter)
Jaffa Swirl Loaf (use the coconut oil or cacao butter option given)
Keto Muffins (lower carb) (use all coconut oil, no butter)
No Nuts About Them Choccie Muffins
Pumpkin Muffins (use coconut oil, no butter)
Traditional Vanilla Patty Cakes (use coconut oil, no butter)
Vanilla and Cinnamon Cupcakes (sweetener-free) (use coconut oil, no butter)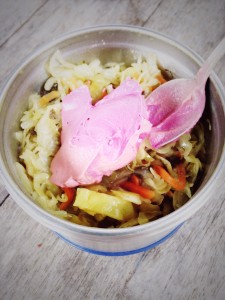 Main Meals
Comforting Cabbage and Kale Bowl (swap ghee for lard, tallow or macadamia or olive oil)
Foodgasm Worthy Lamb, Coconut and Tomato Soup
Leftover Leg of Lamb with Homemade Gravy
Lemongrass and Ginger Turkey and Vegetable Medley
Sex-noise Salmon with Seductive Veggie (s)Mash (omit butter and use coconut oil or extra coconut cream instead)
Thai Green Curry with Lime (grain-free when served with cauliflower rice)
Throw-it-together Salmon Awesomeness!
Zoodle Stirfry (use olive/coconut/macadamia oil or tallow or lard for stir-frying)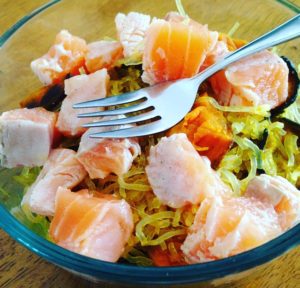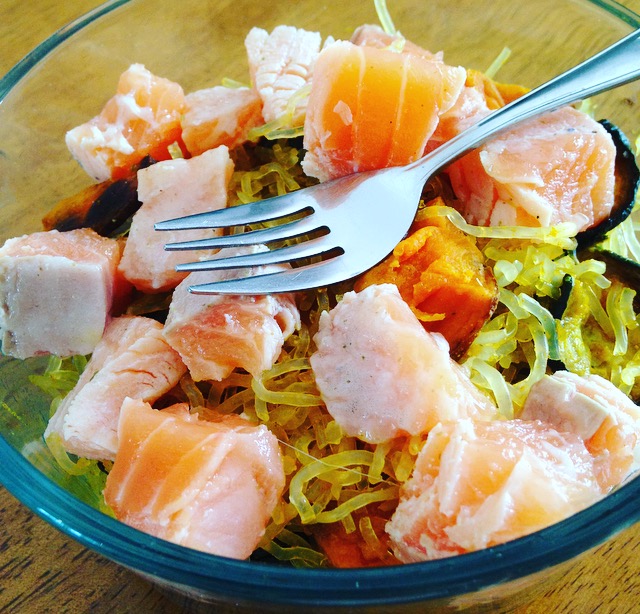 Light Meals/Soups
Creamy Cauliflower Mash (use tallow as cooking fat)
Creamy Dreamy Almost "Instant" Soup
Heart(y) Beetroot and Macadamia Salad
Olive Oil Broccoli Addictiveness
Pumpkin Pancakes (fry in coconut or macadamia oil)
Seriously My Favourite Pumpkin Soup
Sweet Spud Pancakes (fry in coconut or macadamia oil)
Turmeric Spiced Cauliflower Rice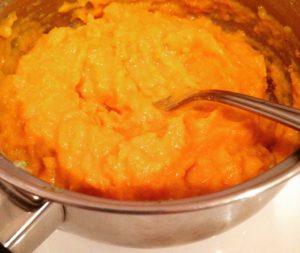 Desserts
"Banana Cake Batter" In-a-Jar Dessert
Bang-For-Your-Buck Raw Vegan Protein "Peanut Butter" Brownies (nut-free)
Rice Pudding Brekkie (just don't serve with dairy yoghurt!)
Salted Macadamia and White Chocolate Butter
Beverages
Cacao, Vanilla and Oodles of Greens Smoothie
Choc Banana Probiotic Smoothie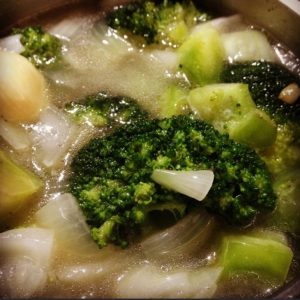 Basics
Beetroot Chippies (chips are basics right???)
Broth (but yummier and fancier – a "drinking broth", smells amazing)
Saltbush Lamb's Liver Pate (the recipe offer the option of cooking livers in butter or ghee – stick to the coconut oil, tallow or olive oil options. Also don't soak livers in milk … try water or skip the soaking step altogether – it's no essential)