Real Soup for the Real Soul is a community, a haven, a happy place. I want you to feel super comfortable when we hang out via blog posts. Like somehow you're here with me, nodding in agreement, laughing at the delicious inappropriateness of a joke taken a tad too far. I want to keep things as real as possible, no frills, complete disclosure and a few cheeky swear words here and there (because that's just how I roll).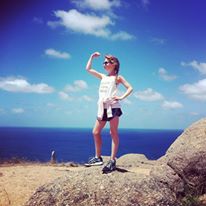 In order for us to get better aquainted, to feel like proper mates, I think it is only necassary that I share with you a little more about myself than just the general default speal about my passion for health and Pollyanna-like enthusiasm.
Maybe you will see that we have things in common and catch yourself saying 'oh stop it, and I thought I was the only one!'. There might still be things that have you asking 'what the actual fuck?' (and that's fine too – my quirks aren't to be embraced and understood by everyone).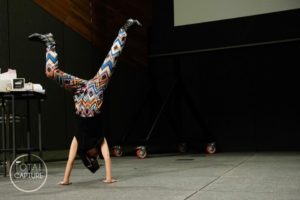 I'm obsessed with my Vitamix
I'm not ashamed to admit that I have attatchment issues with my vitamix. I love this machine like I'd love my first child – not even kidding, the base, the jug, the tamper, heck even the lid, feels like part of the family (is that weird? Don't answer that)! She makes the best cake batters, soups , smoothies, mashes and nut/seed butters in the world. I am so reliant on her that she even comes on holidays with me. We sit together on the beach, sipping from fresh coconuts and getting a jolly good tan dose of vitamin D (alright you got me, the latter isn't true – but it does make for an amusing little fantasy).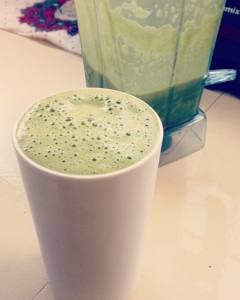 I know I've used this image before but usually when I'm making vitamix concoctions I'm too excited to take photos so this is all I have
I simply can't function without my Morning Routine
I used to have an epic morning routine and I wasn't satisfied with myself until I had completed it. These days I've simplified, but still have my non-negotiables; get up, make bed, get dressed, wash face, stretch for 3-5 minutes, do about 30 mins of whatever exercise excites me that particular morning; it could be a jog, or some yoga or Pilates, and finally (if all goes to plan) take a satisfying dump (this may have occurred upon rising, just depends on the day, we all know how that can be – moving on …). I am then ready for my favourite breakfast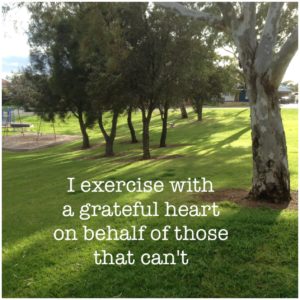 I'm borderline-obsessed with Poo!
If the eyes are the window to the soul, the poo is the window to your gut. It is the cheapest, easiest and most fascinating marker of health and something that definitely should not be shameful or taboo. Read more about my poobsession here
I'm really not one for sitting down
Okay not all the time – there's dinner time, after dinner when I'm doing a Sudoku or hanging with the fam bam, when I'm driving and when my legs need a rest … but most of the time, I'd rather be standing. I feel so restricted when I sit for prolonged periods of time. I get stiff and grumpy and frustrated (and did I mention grumpy? All the grumps!!!). I recognise that most people don't understand my love of standing – totally fair considering the way we have been conditioned to see sitting as the default position of the modern day human. I've even known people to feel uncomfortable when they offer me a seat and I decline. I hate making people feel like this and I used to give in and sit down to put them at ease, only to find myself driven insane by the lack of blood flow. So if you ever meet me, perhaps say 'please, have a foot (rather than a seat)', to which I will likely get ridiculously excited and give you a great big hug immediately for challenging status quo and making me feel a little less strange.
I will take any opportunity to have a jolly good laugh
Let's be totally honest, life is better with humour. From the randomly hilarious to the deliciously innapropriate, sharing a joke or messing around with people that appreciate your sense of humour is one of the best things ever.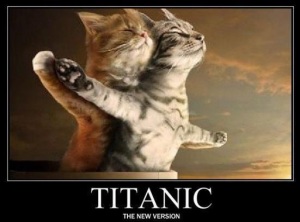 I hope you find the above images as amusing as I did
I just can't stand seeing an animal in pain (like sad animal stories on the news … a.k.a Koala's burned in bush fires or starved and abused puppies), looking unhappy (like in Red Dog when his owner dies and he travels the world looking for him) or in an unjust situation (like when a dog only has three legs … they deserve all four dammit!)
If something happens to a human, my heart-strings may pull a little, but for whatever reason I find myself moving on rather quickly. If something unfortunate happens to a helpless animal, it takes me far longer to regain my composure.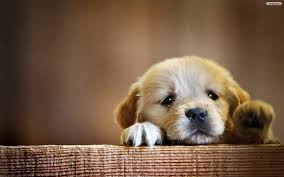 I even got teary finding this on Google images
My Favourite Foods are (too many to mention!)
But my top three would have to be …
2. Broccoli as in this recipe, I'll often add a splash of apple cider vinegar to add a whack of extra flavour (yummo!)
3. Baked sweet spuds with inca inchi butter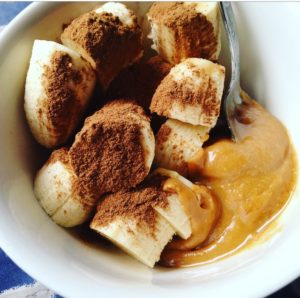 I wouldn't label myself as a hippy or yogi, but I do love a good stretch sesh and am a sucker for oracle card readings.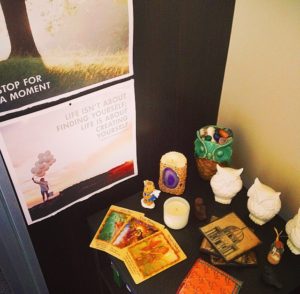 I am a yoga teacher, but I don't come at you decked out in Lorna Jane lycra or preaching about mindfulness. I honestly just love how yoga makes me feel and want to bring this gift to others is a fun and playful way (sneaky vagina farts during shoulder stand and all – shit (not literal) happens, lets not deny it!). I also love my oracle card decks and use them as a tool when I'm wanting some inspiration and direction. Do I believe in karma? Hella Yes! Do I consider myself intuitive? Absofreakinlutely! And if I were given the opportunity to live in an Uber-stylish treehouse in the middle of a forest (by a waterfall of course) would I take it? You betcha! But if you have a preconceived idea about "alternative folks" and are ready to lump me in the same category – maybe refrain … just because I stuff crystals in my pockets come exam time (I'd put them in my bra but I don't wear one … flat chests represent!), carry around essential oils wherever I go and love a good Angel Healing, it doesn't make me a stereotype. I believe you can be open-minded without conforming to a life that is so cliche rainbows and sunshine that you can't even curse at your iPhone when the new IOS fucks up your music app or have a therapeutic bitch-sesh with your best friends (I'm all about keeping it shamelessly real!)
What do I want to be when I "grow-up"? Honestly, fulfilled and happy!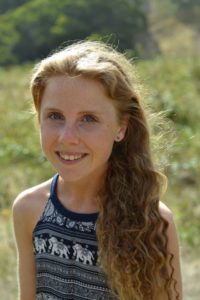 "I want to inspire others – educating them about how to have an empowered attitude around mindset, nutrition and functional movement. I want to do this in a kind, creative, unique, loving and gentle manner. I want to be an example not an enforcer. I want to be led to the right places at the right time and the right people in the right moments. I want to maintain the courage to chase my dreams and manifest my desires. I want the process to be fun and uplifting and I want to share it with people that light me up like tea-light candle. I want to have all the funds I need to thrive and achieve my goals. I genuinely want to make a difference and change lives for the better. And above all, I want to remain genuine, REAL and honest, no fluff, no cliches and no conformity"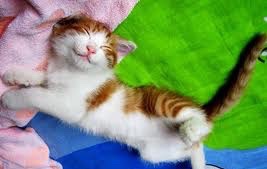 I want to be as happy as this cat