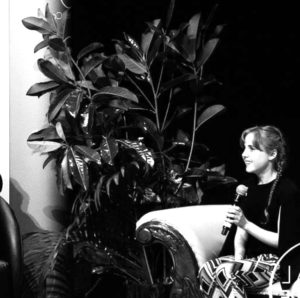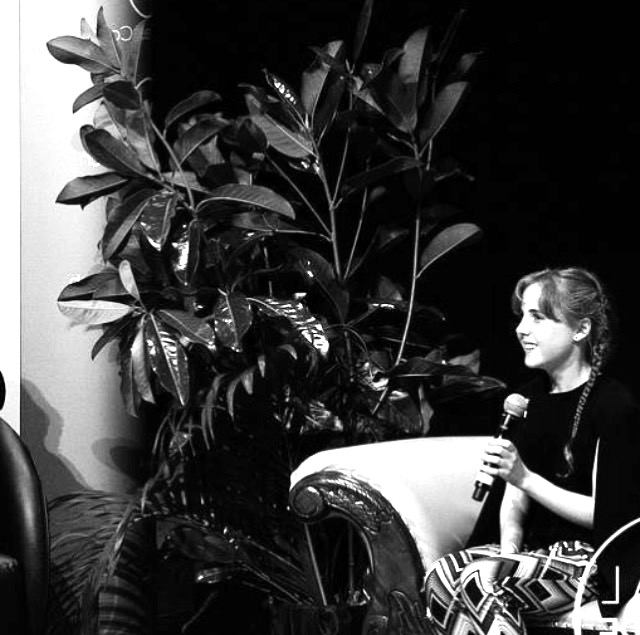 Yoga
I am a qualified Hatha yoga instructor and very, very passionate about my job. Hatha is a relaxing and gentle form of asana that is easily tailored to suit beginners, intermediates and advanced students. My classes are fun, affordable, relaxing and non-judgemental. Yoga is about feeling great and that looks a little different for everyone. Don't worry about "not being flexible enough" – anyone can practice yoga. I can always assist you in finding adjustments and modifications that work for your body.
You can request to join the Facebook group Yoga with Rachie to stay up to date with the latest classes or special yoga events. My contact details are listed below too, so feel free to call, text or email me if you have any questions about coming along – such as whether its something that will work for you, your child, family and/or mates.
I currently teach 60 minutes classes* on Friday evenings, 6:30-7:30pm at …
St Teresa's Primary School
28 Strathmore Terrace
Brighton SA, 5048
Cost: $10 pp
*We sometimes do fun theme nights such as slumber party yoga where we all rock up and practice in our PJ's
---
School/Youth Group/Corporate Yoga
I currently teach some classes within the Sacred Heart College community here in Adelaide and am looking to expand to other schools and businesses. If you'd love yoga taught to your students and/or staff, your employees, your community in general, lets chat (contact details at bottom of page). Examples of which groups might be in need of some yoga include* …
Individual classes or entire year levels (space permitting)
School staff (after school hours)
Students living in boarding houses
Employees of a business (at at time that suits)
Children at kindergartens or daycare centres
Youth groups*
Cost:
The cost of these sessions is negotiable and depends upon numbers and your unique circumstances. I understand that not all businesses/schools have the same level of funds and don't want that to stop you/your students and/or staff from experiencing this relaxing practice. Please get in contact and we can organise a price that meets the needs and best interests of us both.
*I'm open to working with virtually any group even if it's not one of the examples given above.
---
Cooking Classes
One of the most empowering things we can do for our health is learn to cook. As an (almost) clinical nutritionist and keen home-cook, I believe that food plays a massive role in keeping us fit and thriving. There are four common barriers to not eating well …
Time poor
Finaces
Not knowing how to cook
Not understanding just how important a nourishing diet is
That's why I'm passionate about helping others to cook fast, affordable, nourishing meals that suit their preferences and background. Let's work together and boost your kitchen confidence, whilst also expanding your knowledge of nutrition. This is how it works …
We have a chat about where your culinary skills currently stand and where you'd like to take them
We discuss what meals you really love and want to add to your repertoire
We might (this part is optional) discuss any current health concerns; low energy, IBS-like symptoms, inflammatory conditions, chronic stress etc. and see if we can use recipes to mitigate the severity of your symptoms
We go grocery shopping together
We come back to your place and get cooking, chatting as we go, funky tunes playing (if that's your thing), a fun and relaxing few hours spent in the kitchen
At the end you come away with meals prepped for the week, a better understanding of the role food plays in keeping you well and increased confidence to prepare nourishing foods for yourself and your loved ones
Depending on your needs, we might have several sessions together or just one or two – it's really up to you, your unique budget and situation. I'm open to tailoring this format to suit your needs so please just ask. I'm happy to work with individuals (including children/teenagers from 10 + years), couples, families or groups of friends (invite a bunch of mates around and let's have a fun arvo of cooking).
I'm also happy to teach you how to meal prep (preparing food in advance so you've always got healthy, substantial options to fall back on when times get busy). Really this is about what YOU need. If it involves cooking and getting YOU healthier and happier, then I'm on board and ready to help in any way I can. My contact details are at the bottom of this page, so let's get chatting.
Cost:
Individuals – $50 per hour spent together
Students/concession card holders – $30 per hour spent together
---
Supermarket Trips
Do you get confused by health claims, nutrition panels and ingredient lists? Do you have questions about certain products and how you can use them? Do you find it hard to distinguish good basic food from marketing "superfood" hype? I hear you lovely one, grocery stores have become quite the labyrinth. That's why I'd love to be your shopping buddy. Let's have an excursion and get you empowered and educated.
Learn how to divulge nutrition panels
Understand what ingredient lists really mean (and what ingredients those funky numbers correspond with)
Get clear on which additives are safe and which ones are best steering clear of
De-bunk food myths and resist being sucked in by clever advertising
Discover new ingredients
Ask as many questions as you like
I am almost a qualified clinical nutritionist and understand that to the lay person, grocery shopping and navigating both the fresh produce sections and long-life aisles can be terribly overwhelming. I'm passionate about education and empowering YOU with the knowledge you need to nourish yourself – saving money and angst in the process.
Cost:
60 minutes – $40
Groups of 2-4 – $25 pp
Intrigued? Excited? Let's have a chat (contact details are below)
---
Phone Chats
Health, nutrition and lifestyle can be simple and easy, or overwhelming and contradictory. There's so many health 'gurus' to follow, books to read, podcasts to listen to and the list of resources goes on. This is both empowering and overwhelming, as each well-meaning health advocate will give you a slightly different view and philosophy of how "best" to eat, sleep, move, live.
Do you want to chat this out and get clear on your own philosophies. The stronger we stand in our personal power and listen to our own bodies, the easier it becomes to navigate health-related information. I offer friendly, coaching style phone chats where you can ask whatever you like about nutrition- and lifestyle-related myths, facts, philosophies and "rules". I do my best to help you nut them out and work out whether they apply for you, or whether it's best to leave them be.
These aren't "therapeutic" consults where I take a full case history, prescribe foods or supplements etc., but rather an outlet for you to talk out your thought processes and gain empowering clarity about your body and your health. My number one passion is getting YOU back in the drivers seat, making your own decisions rather than looking to a "guru" to make them for you. If you're sick of trying this diet, that cleanse, and every other protocol under the sun and not enjoying sustainable, long-term results, or (alternatively) you're just so overwhelmed by conflicting information and don't know where on earth to start, let's chat. Together we will re-build your confidence and intuition – just like your very own one-on-one nutrition and lifestyle Q&A.
Cost:
1 hour phone chat – $50
30 minute phone chat (follow-up) – $20
For all enquiries …
Call or Text: 0428346807
Email: frostedbirdcage@gmail.com